The Sleep Helper kit stops your baby's crying and helps your baby to sleep.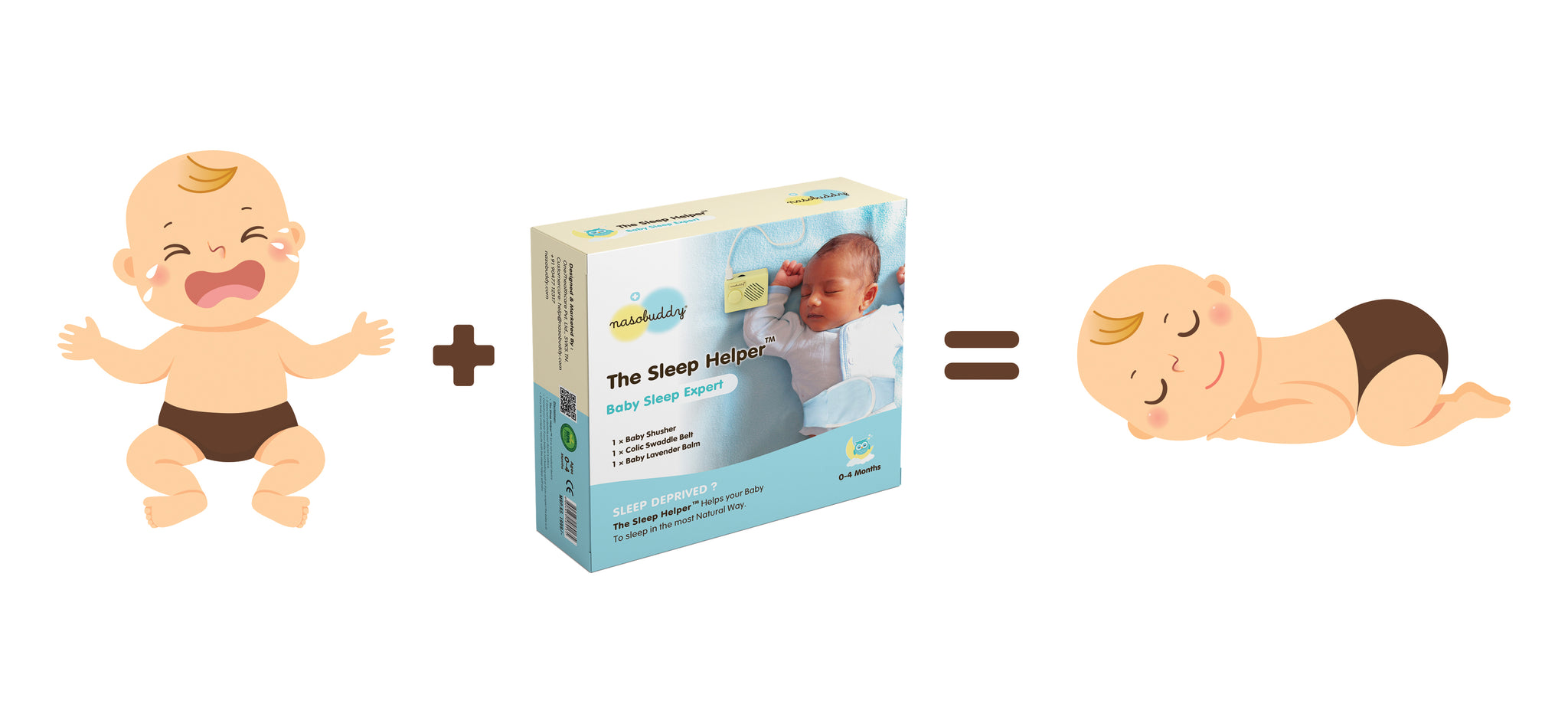 • Complete Kit : The Sleep Helper ™ kit has three products in it.
1 × Baby shusher
1 × Colic swaddle belt
1 × Baby lavender balm.
Everything you need to help your baby sleep tonight.
• Baby shusher : The baby shusher makes a white noise sound just like the sssshing and swoooshing sounds your baby heard for nine months in the womb! This calms your baby's crying and helps your baby to fall asleep and stay asleep.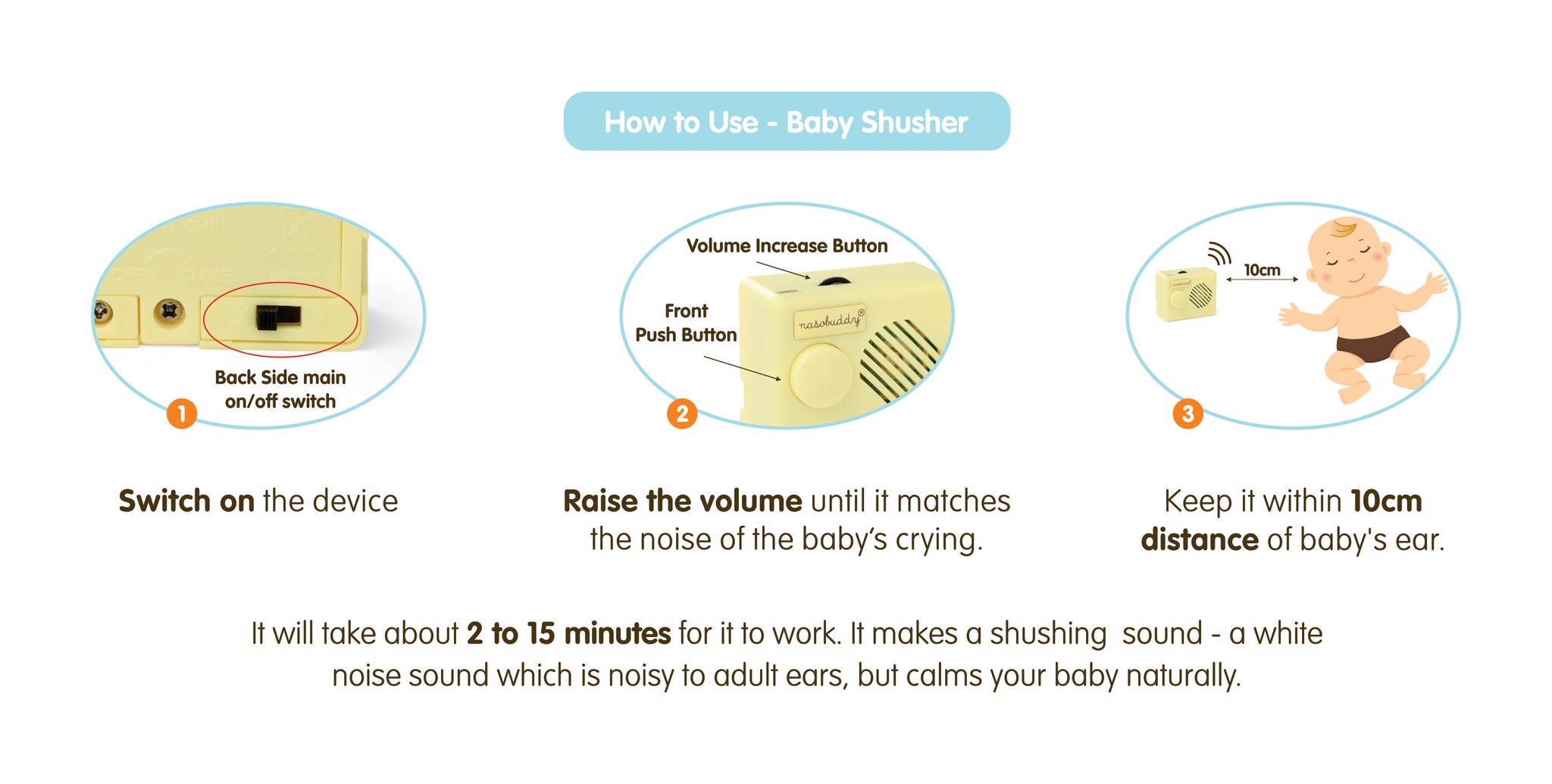 • Colic swaddle belt : A doctor-designed belt that safely soothes baby's unease associated with colic(excessive crying) and gas. The belt helps ease excessive crying and fussiness usually seen in the 5PM-11PM time.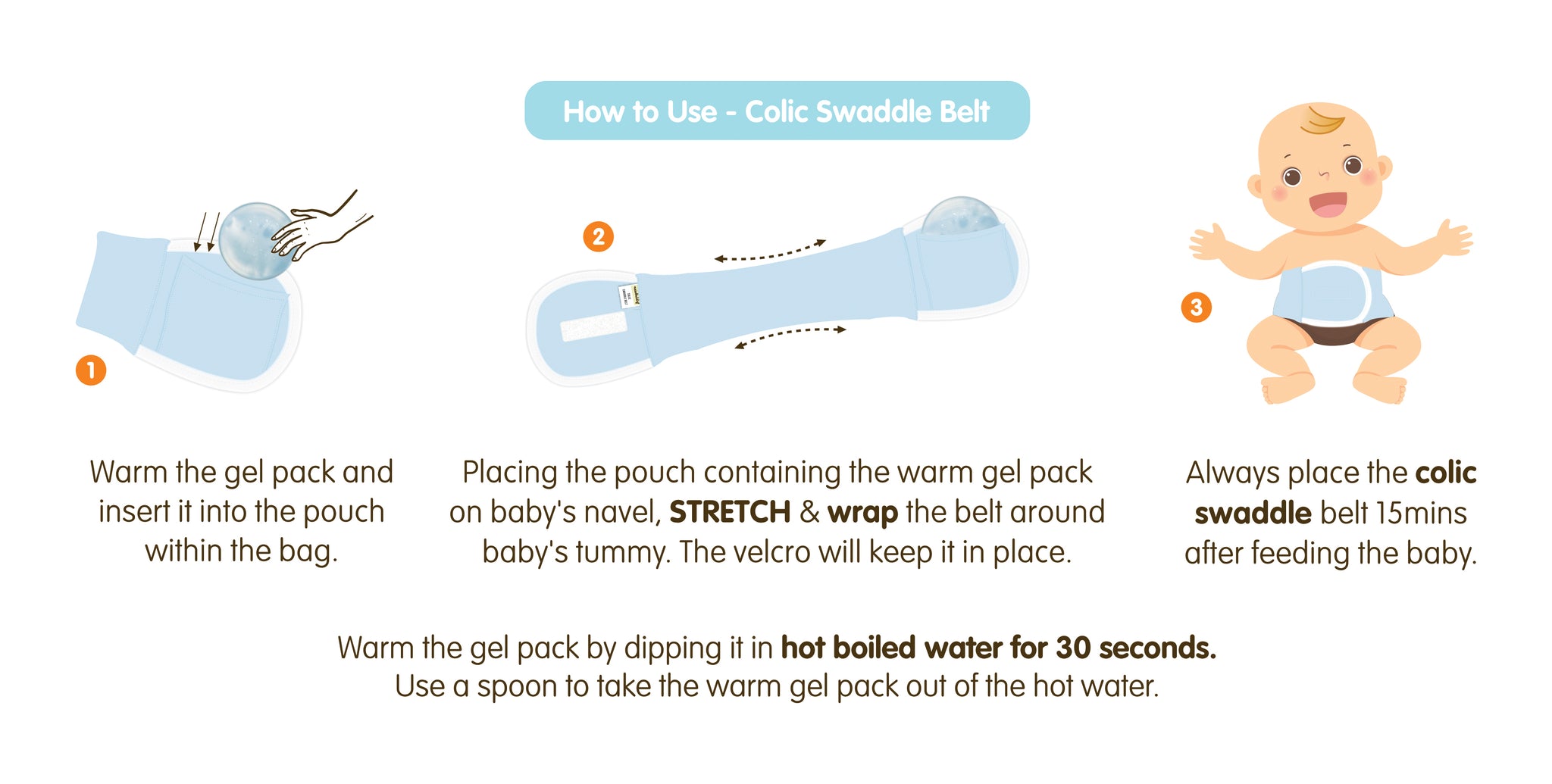 • Baby Lavender Balm : A baby safe, mild ayurvedic balm made with pure therapeutic grade essential oils of Lavender & Chamomile. At bedtime, a gentle massage with the balm on baby's chest and back help eases colic symptoms and helps improve baby's sleep quality.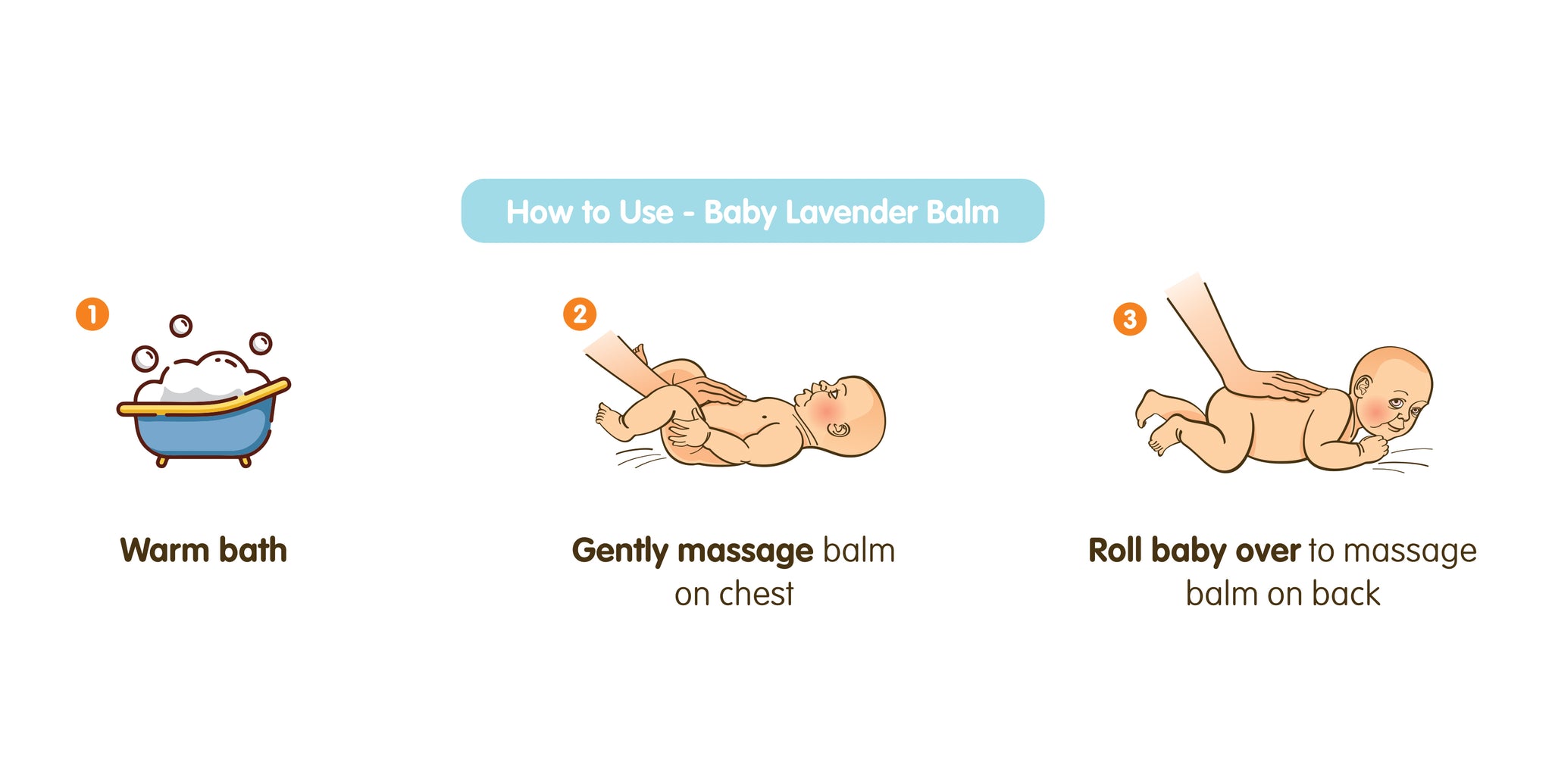 Why Parents Love The Sleep Helper™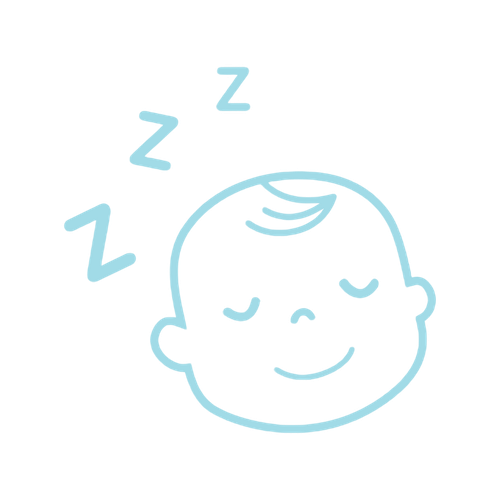 More Sleep
Adds 1-2+ hours of sleep per night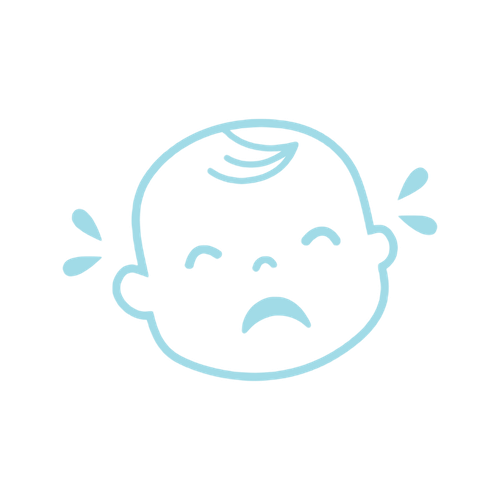 Less Crying
Soothes & calms the baby in minutes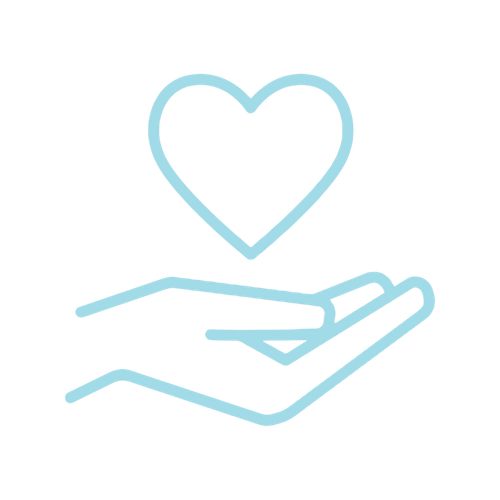 Super Safe
Works naturally by activating baby's calming reflex.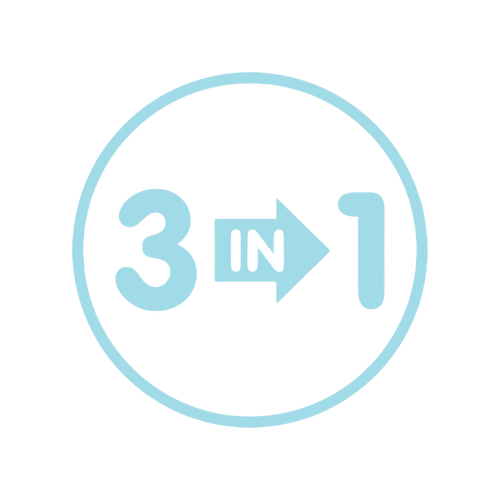 3 In 1
Everything you need to help baby sleep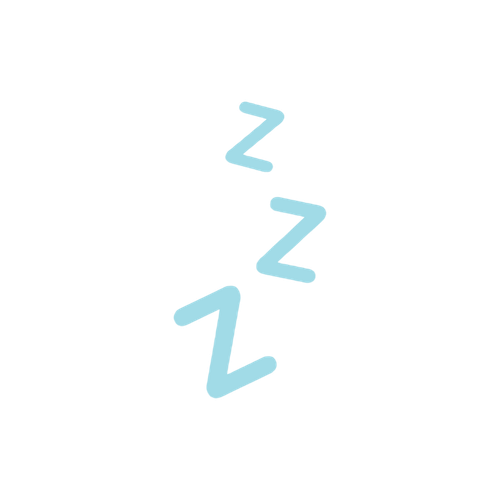 Sleep For All
When the baby sleeps better..the entire family sleeps better.
FAQs
The Sleep Helper kit is made to help soothe your baby when they have been well-fed, burped and have a clean diaper, but still crying.

The Baby Shusher can be used anytime to calm your baby.

The Colic Swaddle Belt can be used between 5PM – 11PM, always 15 mins after feeding the baby. The Colic Belt shouldn't be worn at feeding time.

The Baby Lavender Balm can be used just before bedtime, if possible after a warm bath.
The Baby Shusher should be at 10cm from your baby to be most effective. This will ensure that they can hear the rhythmic shush above their own cry. The Baby Shusher is Meant to stop your baby from crying, not simply to act as background noise, and the rhythmic shush can be lost if the Baby Shusher is not close enough for your child to hear and engage with it.
The speaker in front of the Baby Shusher should be facing towards your baby's ear to allow them to hear and engage with the rhythmic shush.
Yes. We highly recommend using the Baby Shusher along with the colic swaddle belt, baby lavender balm and the kangaroo sleep position (baby sleeping on your chest) . Take sufficient care while using the kangaroo sleep position.
The Baby Shusher is made to be portable and versatile. Whether your baby is in your arms or in bed, car seat or stroller, the Baby Shusher can be used to help soothe your baby almost anywhere. The Baby Shusher can even be used as a preventive measure to give your baby the best possible chance of remaining calm and at peace! Note: The Baby Shusher is electronic and should not be used in or near water.
We recommend using the Baby Shusher from the first day your baby is born. This will help your child to become familiar with the Baby Shusher's rhythmic shush and calm down even quicker over time.
Just like every baby is different, so is the time it takes them to respond to the Baby Shusher's rhythmic shush. We've seen the Baby Shusher work in seconds. We've also seen the Baby Shusher take up to 10 minutes before the baby finally embraces the rhythmic shush. Every baby And every situation is unique.
The Baby Shusher is most effective for babies in their "Fourth Trimester" – from birth to four months of age. Once your baby gets used to it at 0-4 months, it can be used as long as your baby needs it.
No, in the womb, your baby is constantly exposed to sounds of over 95 dB. However, to ensure your baby's safety, the Baby Shusher's volume is at 50 dB, the level recommended by the American Academy of Pediatrics.
Battery power is ideal for keeping it at the correct 10cm distance from baby's ear. Battery power makes the baby shusher easily portable for travel. USB power is best for long hours of use. USB power saves on your battery cost.
The belt is made of specialised cotton STRETCH fabric. The belt must be stretched and wrapped around the baby's stomach. It's this STRETCH fit that calms and supports your baby to sleep. This also provides a comforting 'Swaddle Effect', without restricting baby's arms and legs
10 minutes of warmth is enough, do NOT reheat the gel pack. The belt's design and stretch fit contribute more to the belt's efficiency.
We do NOT recommend heating the gelpack in microwave. There is a risk of the gel pack bursting, if the microwave settings are wrong. We only recommend dipping the gel pack in boiling water for 30 seconds. This is the safer and approved method.
Yes. The main ingredient in the balm is lavender essential oil, which is proven to be one of the mildest, gentlest and safe oils for babies and kids.
Sleep kit
The sleep helper was a lot of help for us, the three products were useful.
Good
Its a simple combo and yet so effective. Thanks nasobuddy, my baby sleeps peacefully
Fantastic
Its so simple and yet so perfect. It works as advertised. My baby slept peacefully